If you are researching tractor brands, you are already aware of how important this piece of machinery is to the success of your operation. There are many brands of small farm tractors available for sale in the U.S., and it's a good idea to choose from those that are easily accessible.
You'll want to look closely at your choices in person, understand the add-ons that are available, and find a convenient place to have your tractor serviced before you decide.
The newest generation of small farm tractors is versatile, comfortable, technologically advanced, and has many options. Farm tractor manufacturers focus on creating user-friendly, comfortable, and powerful machines that consistently serve the needs of lawn mowing companies, farmers, property maintenance companies, and road departments.
The Best Hitch for a Small Farm Tractor
Small farm tractors are compatible with different types of add-on implements. There are three categories, depending on the size of the tractor, to choose from.
Cat-0 Implements
Cat-0 implements, created to work with the sub-compact farm tractors with horsepower ratings in the teens and 20s, are light duty and can be hard to find. You won't have as many options with Cat-0 implements.
Cat-1 Implements
Standard implements are compatible with a Cat-1 hitch and are readily available on the used market. This is great if you want to get a great deal on implements later on. They use a 7/8" lower arm pin and are common on small farm tractors across many brands.
Cat-2 Implements
High-horsepower implements may use a Cat-2 hitch with a 1-1/8" lower arm pin. For heavy-duty use, Cat-2 is a good choice. There is some compatibility between these options, as well. Adapter sleeves make using a lighter duty implement on a bigger tractor easy.
Best Farm Tractor for the Money
Kubota has a long-standing reputation among the top tractor manufacturers in the world. Their lineup of machines includes tractors with horsepower ranging from 18 to 168. Kubota is the leading distributor of tractors under 40 hp.
The Kubota company is well-known for prioritizing user comfort and ergonomic placement of controls.

The Kubota B2320 Narrow tractor offers 223.0 HP and is one of the best compact tractors for a small farm. You can add a front loader, mid-mount mower, and many front-mounts to this tractor. User-friendly and versatile, this high-performing Kubota is one of the most comfortable tractors on the market.

The Kubota BX23S is the No. 1 selling sub-compact tractor in the USA. The front-loader implement disconnects in just 60 seconds, and the swift-connect backhoe lets users go from three-point implements to backhoe without tools. Dealer-installed heated cabs and deluxe operator stations are also popular options.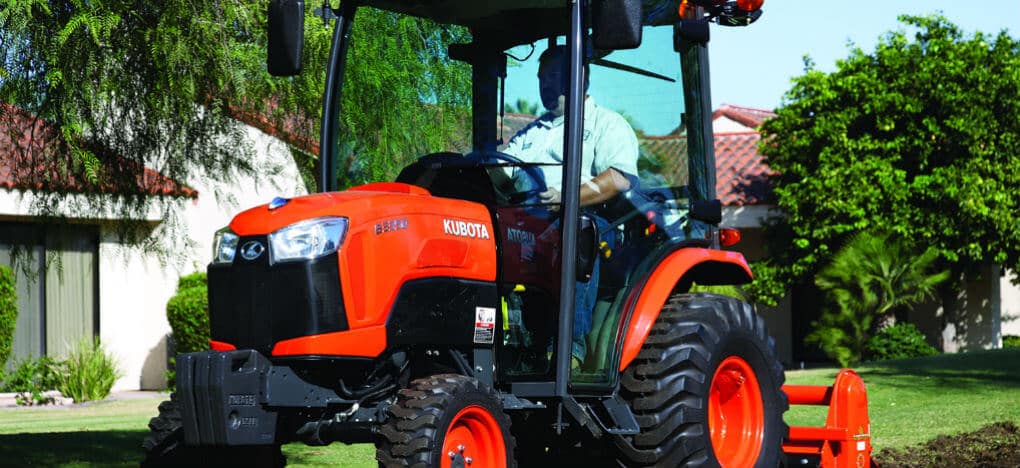 One of the best small tractors for a small farm is the Kubota B2650/B3350 series. A factory cab option offers climate control so you can get the job done no matter the weather. Wide-opening doors allow easy access, and noise insulation makes the ride even more comfortable. The Kubota Built Backhoe is easy to remove without tools. Smooth hydraulics, ample dig depth, and reach, as well as a fully reversible seat, make this tractor a dream come true.
Even operators without much experience will find the Kubota line of small farm tractors intuitive and easy to manage. See our tractor brand comparison article for more guidance.
Bobby Ford Tractor & Equipment in Angleton, Texas is a Kubota dealer with a variety of new and used small farm tractors available for sale. Visit our website to see our Kubota tractor inventory or stop in to speak with one of our Kubota experts to learn more about the best farm tractor in the world.
If you are looking for something in particular that you don't see on our inventory list, contact us online, and we'll let you know when it's in stock.