The Kubota Line Of Construction Equipment Includes Wheel Loaders, Skid Steer Loaders, Track Loaders & Excavators.
When you need Kubota construction equipment that gives you years of reliable performance and outstanding results, Bobby Ford Tractor and Equipment is the best place to start. We take great pride in supplying our customers with Kubota industrial equipment that is cost-effective, and gets the job done to the highest possible standard without compromising on quality.
Whether you are looking for track loaders, wheel loaders, skid steer loaders or compact excavators, our range of Kubota construction equipment fits the bill. We welcome you to check out our inventory in person, so get in touch or visit our showroom today.

Efficient Performance
With Kubota industrial equipment you can the job done faster, in complete comfort and to the highest standard.
MORE DETAILS

Cost-Effective Range
We take great pride in our prices and know you will be delighted with the money we help you to save.
MORE DETAILS

Parts and Maintenance
The story doesn't end when you buy equipment from us. We stock all the spare parts you need.
MORE DETAILS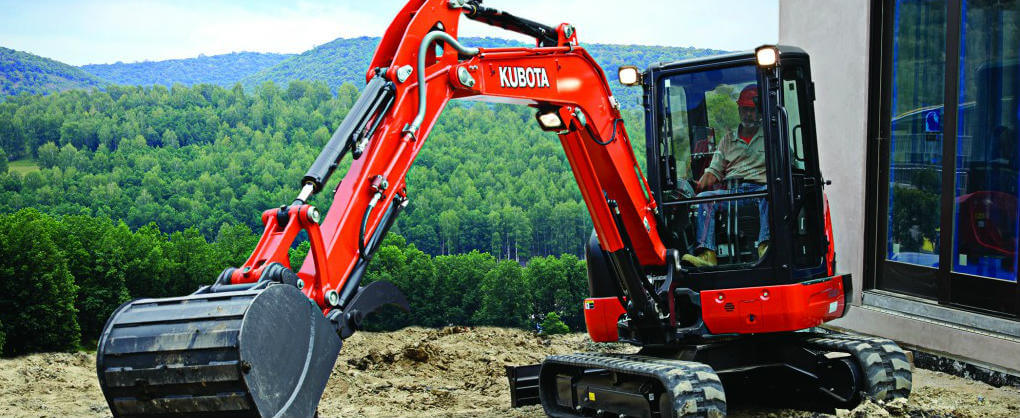 Kubota Construction Equipment Is a Wise Investment
Investing in construction equipment can be a gamble, but when you come to Bobby Ford Tractor and Equipment you are in safe hands. We want you to be completely satisfied with your purchase and will discuss your unique requirements in order to match you with the right Kubota heavy equipment. Our attention to detail and passion for what we do ensures our customers walk away happy, safe in the knowledge they have got the best deal on some of the best equipment available on the market today.
We also understand that purchasing new construction equipment is a big decision that needs to be made wisely. For this reason, we provide transparent information so you can make an informed choice backed by personalized advice from our experts. Whether you are in the market for a new skid steer loader or a new track loader, we'd be delighted to recommend the right equipment to suit your needs.
Visit our showroom in person to see our impressive selection of Kubota construction equipment for yourself. Call us today to learn more about our specials! (979) 256-1248