The Kubota brand is synonymous with high performance and reliability. At Bobby Ford Tractor & Equipment, we are proud to offer several of the most durable Kubota utility vehicles on the market today. Whether you need to haul heavy loads, traverse rough terrain or carry tools, a Kubota utility vehicle offers you reliable performance when and where you need it.
We have a large range of full-size and mid-size utility vehicles designed to suit your every need and we would be delighted to match you with the perfect Kubota utility vehicle.
Kubota UTVs Offer a Smooth Ride
Designed for optimum drivability and comfort, every Kubota utility vehicle in our line of products puts you in complete control and ensures a smooth ride through any condition. Many of our Kubota UTVs offer improved legroom, deluxe seating and additional seat storage for added convenience. Whether this is your first Kubota utility vehicle or you're adding to your fleet of Kubota equipment, we'd be delighted to demonstrate the power, comfort and performance our utility vehicles have to offer.

Legendary Performance
Whether using your Kubota RTV for work or play, you can depend on its consistency to get you through any terrain.
MORE DETAILS

Cost Effective
A Kubota utility vehicle is a wise investment. We make the decision even easier with our affordable prices.
MORE DETAILS

Easy Maintenance
We provide top-notch servicing, parts and attachments that will help you to get the most out of your vehicle.
MORE DETAILS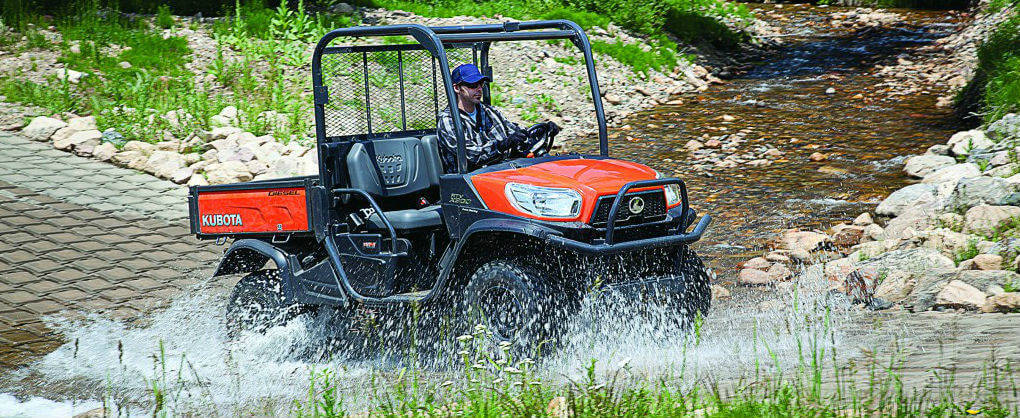 Kubota Utility Vehicles Get the Job Done
When you need to get from A to B with a heavy load, across challenging turf in little time, you need a utility vehicle that you can rely on. Whether you choose one of our Kubota recreational vehicles, a Kubota side-by-side diesel, a Kubota 4-seater UTV, or a Kubota Mule, you'll have a trustworthy vehicle that will deliver years of reliable and robust performance.
Utilizing the same technology as Kubota's world-renowned tractors, our rugged all-terrain vehicles offer features such as automatic power boost, advanced suspension and dynamic braking, that ensure a safe drive wherever you need to go. We offer a multitude of accessories and spare parts that help you get the best out of your vehicle. Of course, you can only appreciate our range of Kubota utility vehicles by seeing them in person.
Come and see our outstanding vehicles for yourself at Bobby Ford Tractor and Equipment! We can give advice suited to your unique needs, arrange a test drive and show you just what a Kubota utility vehicle can do.