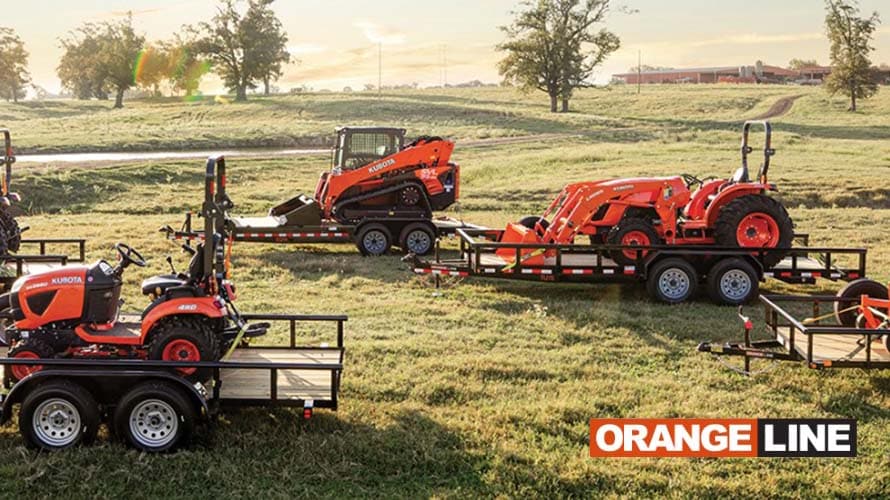 We carry a variety of OrangeLine Trailers equipment and accessories. Please contact us to explore our inventory.
CONTACT US
Trailering Solutions for Kubota Equipment
OrangeLine offers a Kubota-tailored selection of trailers that simplifies the process of buying, hauling, and using Kubota equipment. Our trailers are work-ready, full of features and associated benefits, and sized for your Kubota machinery. As an added benefit, OrangeLine Trailers can be financed through Kubota Finance, giving you the ability to create Kubota Tractor packages in the Greater Houston Area that include a high-quality trailer that fits your equipment stack like a glove.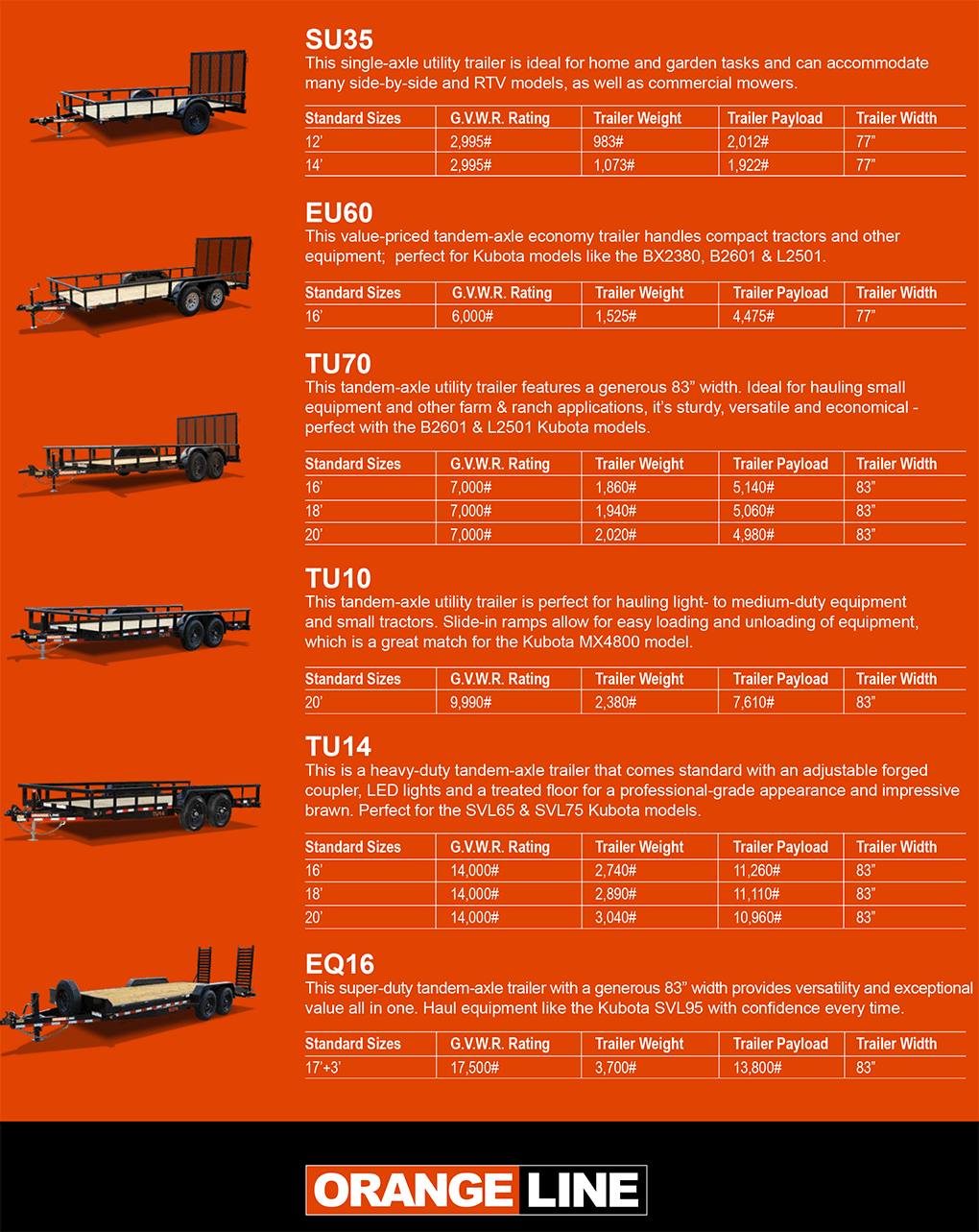 About OrangeLine Trailers
OrangeLine has one of the largest trailer manufacturing footprints in North America, which has empowered their industry-leading availability. This line of feature-rich trailers was selected to perfectly align with Kubota equipment inventory so that you can enjoy all of the purchasing and use benefits. OrangeLine offers both single-axle and tandem-axle trailers from widths of 77″ to 83″ to meet whatever load you have to bear.