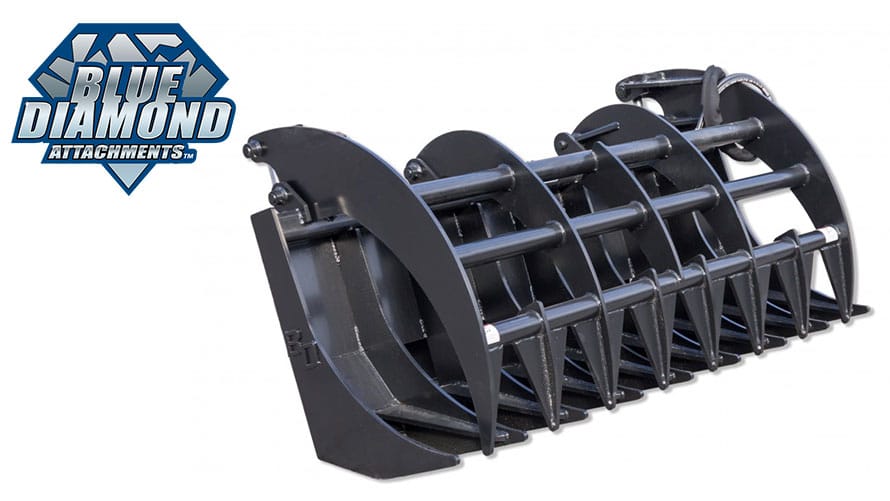 We carry a variety of Blue Diamond Attachments equipment and accessories. Please contact us to explore our inventory.
CONTACT US
Quality • Integrity • Dependability
The Blue Diamond "100% Satisfaction Guarantee" lets you know that the entire Blue Diamond Attachments Team will go to extensive lengths to assure your satisfaction. With the Blue Diamond Guarantee, you can be confident that every attachment has been thoroughly inspected, is in top working condition and will function as advertised.
About
Blue Diamond Attachments has been providing top-quality attachments for skid steers, compact track loaders and tractors since 1995. Our experienced, knowledgeable, and friendly staff provides the highest level of customer service in the industry. Matching the right attachment to the right machine is critical for optimal performance, and our staff has extensive knowledge of skid steer specifications. The universal quick-attach used on skid steer loaders and compact tractors has made these machines into very useful tool carriers. Blue Diamond has a lineup of tried and proven attachment designs for these machines that can be relied upon in even the most severe applications.