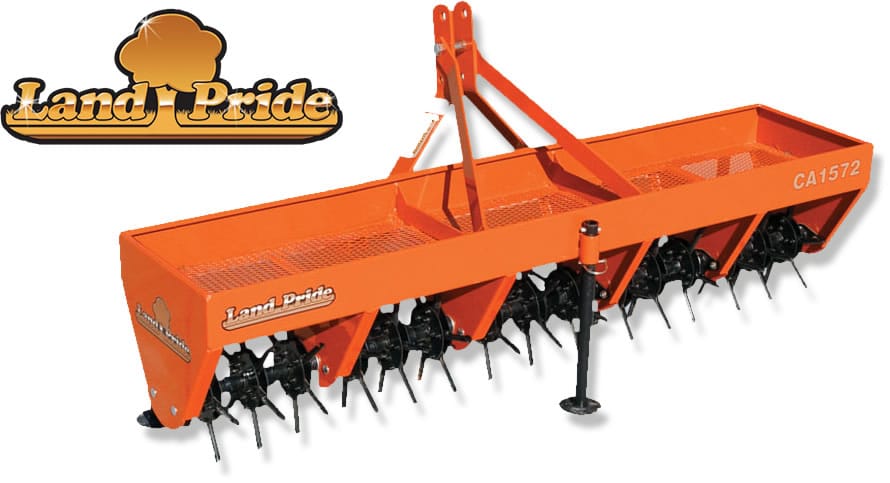 Over 350 Products to Fit Your Lifestyle
We carry a variety of Land Pride equipment and accessories. Please contact us to explore our inventory.
CONTACT US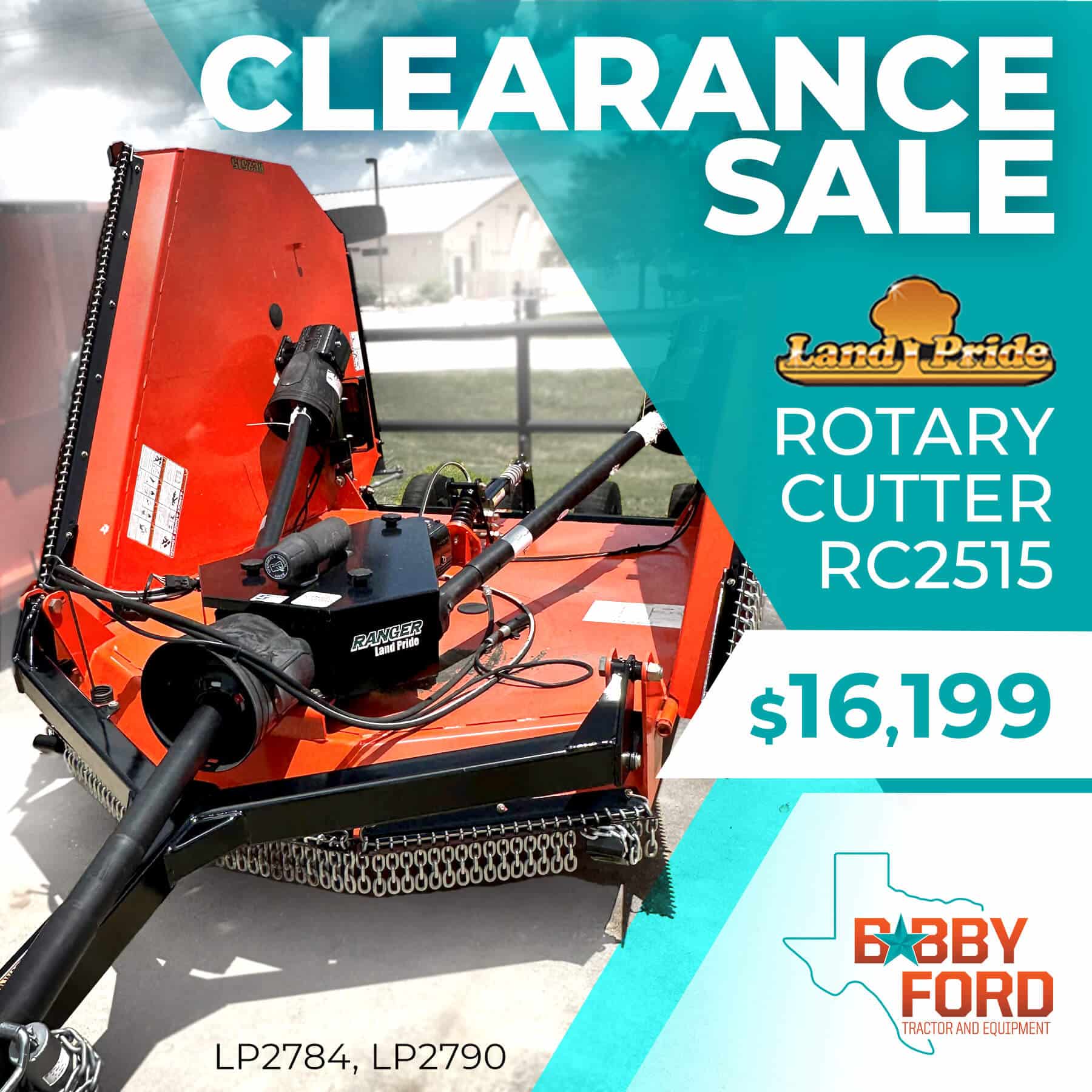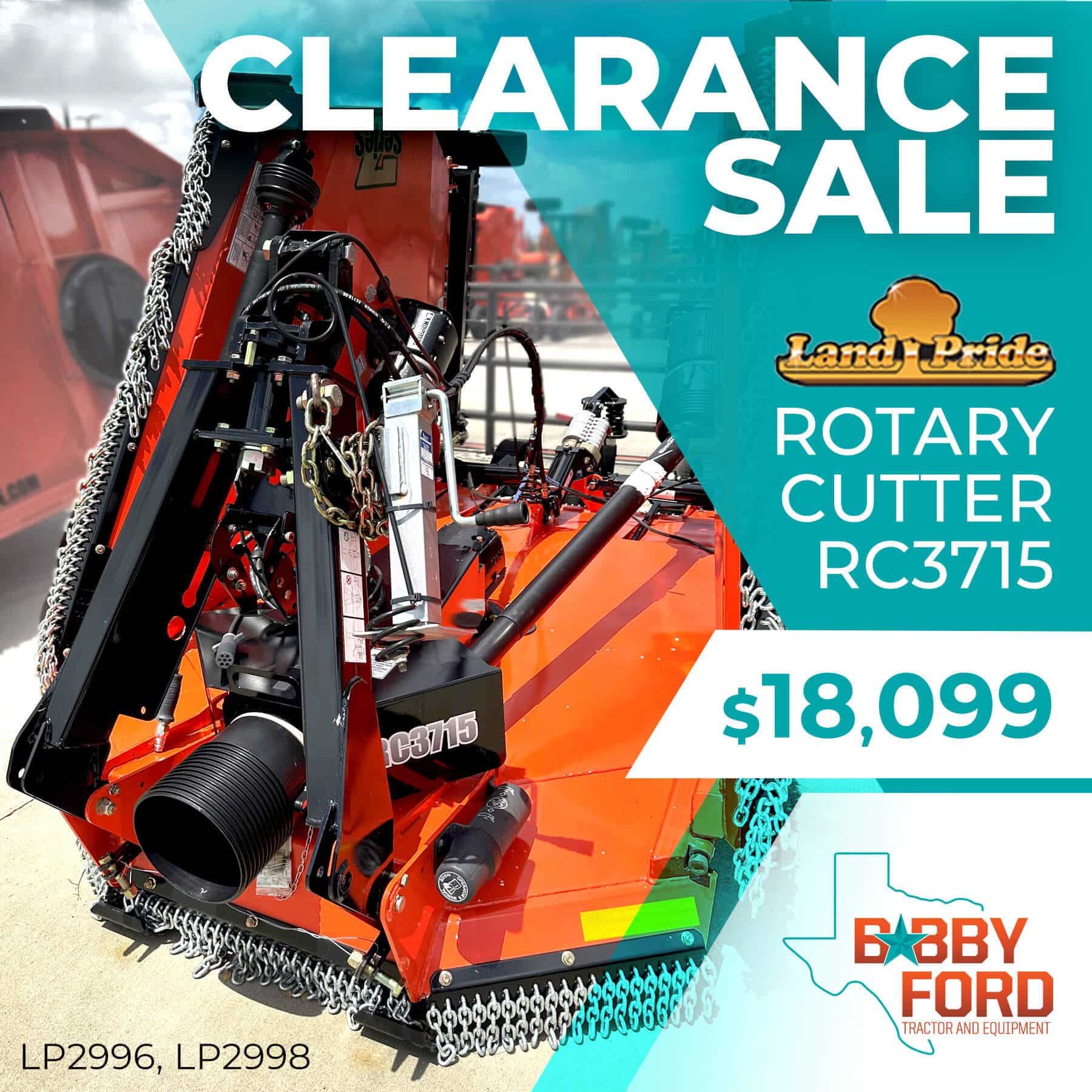 A KUBOTA COMPANY
Since our inception in 1986, Land Pride, a division of Great Plains Manufacturing, Inc., has been a leader in implements for landscapers, hobby farmers, municipalities and a variety of other users, all designed to lead the sub-compact and compact tractor implement market as well as meet the needs of contractors in heavy-duty and higher-horsepower tractor applications.
In 2007, Land Pride began a unique-to-the-industry marketing alliance with US-based Kubota Tractor Corporation, allowing Land Pride to offer a wide variety of attachments and implements that were engineered specifically for Kubota tractors. The relationship between Land Pride and Kubota Tractor Corporation allowed us to team up with many Kubota dealers across the U.S. and Canada. Our relationship capitalized on both companies strengths and unique product offerings and allowed both companies to grow together!
As the relationship grew, a majority of Land Pride products were "Performance Matched" by Kubota Engineering to assure customers they were getting a quality product guaranteed to fit their Kubota Tractor.
In 2015, Land Pride and Kubota expanded our relationship to include Kubota-branded Construction Attachments built by Land Pride. This deepened our relationship and lead to even greater collaboration on products and marketing programs.
The next logical step in the relationship came in July 2016. Long-time owner of Great Plains Manufacturing, Inc agreed to sell the company, including the Land Pride division, to Kubota Tractor Corporation. What does that mean for Land Pride customers? It means that nothing has changed. You will still see Land Pride Performance Matched Implements in your local Kubota Dealer. It means that if you buy your implements from another Land Pride Dealer, you'll most likely still be able to do that. It means that if you want to finance your Kubota Tractor and Land Pride Implement together, you certainly can still do that! And you'll get great rates on Land Pride equipment, with or without a tractor purchase!
With Land Pride and Kubota you get the best team around; quality products, top-notch service, and financing to meet the needs of your lifestyle!