Driving a skid steer loader may seem easy, but that's usually because the person behind the wheel has been thoroughly trained in skid steer safety and operation. Without the proper education and training on how to operate a skid loader, both the driver and any bystanders could be in danger. 
Here are some common skid steer hazards, as well as some tips to keep you—and others—safe.

Common Skid Steer Loader Hazards
Safety is a priority when you're dealing with heavy equipment. This is especially true with a skid steer loader. Common skid steer loader hazards include:
Runover Accidents
Skid loaders have the potential to run over people or objects, which can cause significant damage to both, as well as to the machine itself. These skid steer accidents are more common in tight quarters, but they could happen almost anywhere without proper skid steer safety training.
Skid Steer Rollover
Whether you have an unbalanced load or you're rolling over uneven ground, your machine can quickly tip over, causing damage to your equipment and potentially injuring—or killing—both the operator and bystanders. 
Pinch Injuries
Pinch injuries may sound minor, but there are several pinch points in a skid loader in which appendages can become trapped. These points can quickly crush arms, legs, feet, and hands—so make sure to keep clear of these areas.

Bobby Ford Tractor and Equipment's Kubota skid steer loaders are the superior choice for construction and landscaping.
Skid Steer Loader Operation Best Practices
Here are some of the most essential skid steer safety tips you need to know for proper operation:
Verify that the Operator Is Trained
No matter how confident you feel about someone's abilities, there's no substitute for skid steer safety training. Make sure that you don't let anyone run a skid steer loader unless they've received the proper training.
Inspect Equipment Prior to Use
Before you use a skid loader, make sure to look it over carefully. Inspect the tires or treads, check the controls and safety equipment in the cab, look at the attachments to ensure that they're connected properly, and keep an eye out for any leaking fluids.
Use the Proper Safety Gear
Make sure to protect yourself while operating your skid steer by wearing the appropriate PPE. This includes safety boots, a high-visibility vest, safety gloves and glasses, and a safety-rated hardhat. These simple pieces of equipment can prevent you from suffering a severe injury while operating your skid loader.
Inspect Your Surroundings
The first step in preventing a skid loader accident is to be completely aware of your surroundings. Before you even get into the cab, take some time to check out the area you'll be working in. 
Look for any areas that could present hazards as you're driving your skid steer, including soft soil, crowded zones, tight passages, and other potential obstacles.
Drive at Safe Speeds
Once you feel like you know how to operate a skid steer like a pro, it can be tempting to move as quickly as the machine will let you. However, moving at high speeds is one of the easiest ways to run yourself into trouble. The faster you drive, the less time you have to avoid potential danger.
Travel with the Bucket Low to the Ground
One of the fundamental skid steer operation techniques is to keep your bucket low to the ground. The higher your bucket is, the higher your center of gravity becomes, especially if you're carrying a load. This puts you at an increased risk for rollover. 
Instead, keep your bucket as low as possible and only raise your bucket when it's absolutely necessary.
Perform Regular Preventative Maintenance
No, it's not glamorous, but preventative maintenance is the most important part of skid steer loader safety. No matter how safely you operate your skid loader, if you don't keep your equipment in good repair, every day presents an increased risk that your equipment is going to fail—sometimes catastrophically.
Ensure that all of your fluids, like oil and hydraulic fluid, are changed often and are kept at appropriate levels. Check that any loose parts are regularly tightened. Follow the guidelines in your owner's manual to make sure that you're taking all of the necessary steps to keep your equipment working well for years to come.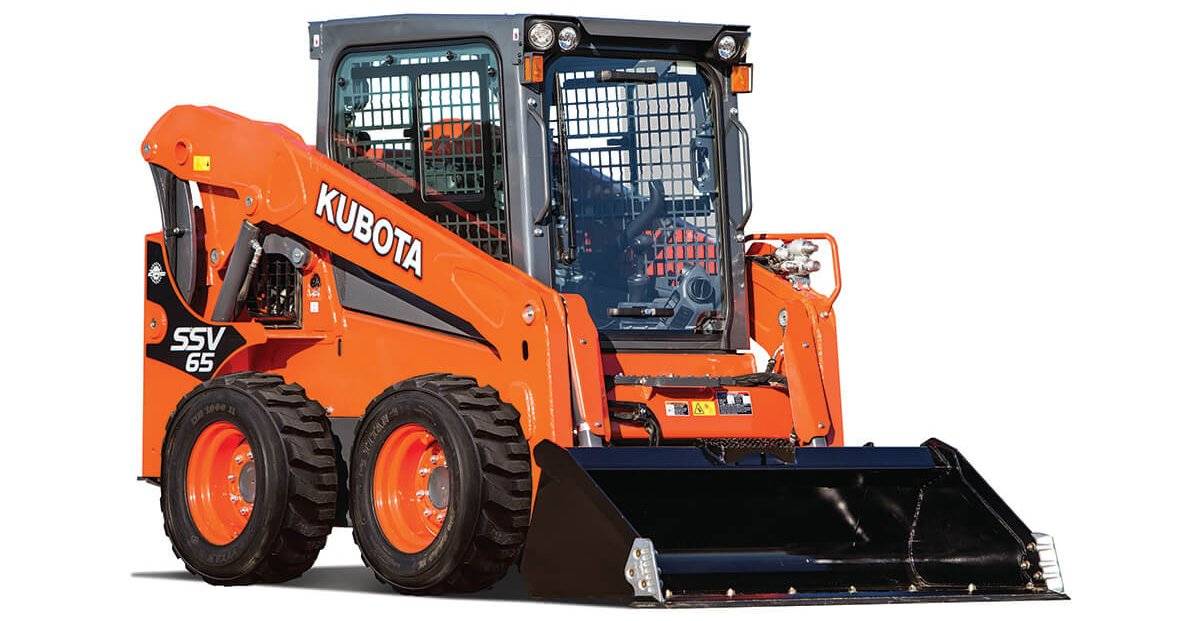 In Need of a Skid Loader? Bobby Ford Has You Covered
As a family-owned and operated dealership, Bobby Ford Tractor and Equipment is committed to providing our customers with the best outdoor equipment at the best possible prices. We're dedicated to our community, and we guarantee you'll receive top-tier customer service when you partner with us for your skid loader purchase. Contact us today!

The content on this site reflects my own opinions and does not necessarily reflect the views or opinions of my employer or Kubota Tractor Corporation.