Kubota UDT is a hydraulic fluid that is specifically recommended by Kubota for use in their tractor transmission and brake systems. With many other hydraulic fluid products on the market, consumers are wondering whether there is a suitable Kubota UDT fluid alternative that they could use instead of the official product.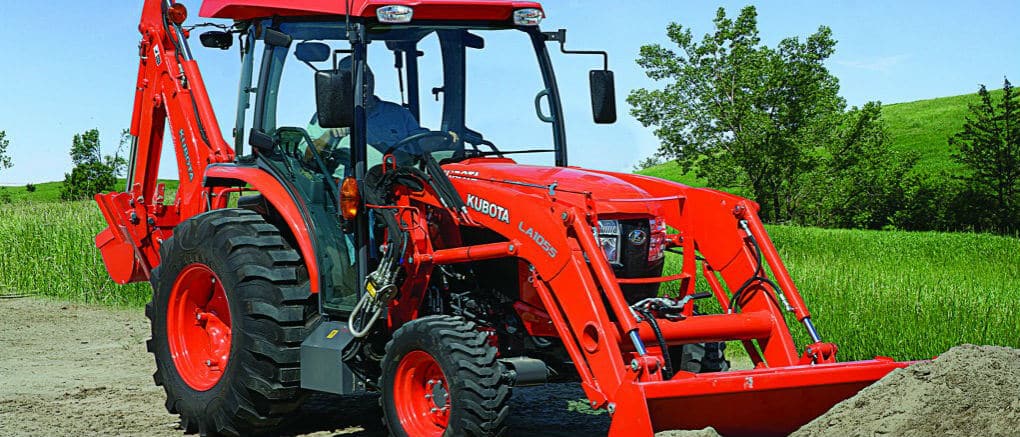 Let's look at some of the Kubota UDT equivalent fluids to see how they measure up.
Kubota UDT Substitute
One popular Kubota UDT alternative is Valvoline Unitrac Tractor Hydraulic Oil 3098. According to Valvoline, this hydraulic oil is a direct replacement for Kubota UDT. In general, most hydro fluids could be considered as a suitable Kubota UDT oil cross-reference as long as they are operating under normal conditions.
Many tractor owners use Valvoline oil, as well as other UDT compatible oils, in their Kubota tractors without issue. In fact, a few Kubota dealers now only carry substitute products as they believe the genuine Kubota oils offer no benefit.  On the other hand, some tractor owners claim that using anything other than Kubota UDT or Super UDT in a Kubota HST transmission increases the likelihood of the transmission needing to be repaired or replaced.
Kubota Super UDT Substitute
Kubota Super UDT is an all-weather, multi-purpose hydraulic fluid. Kubota recommends using this product in Kubota final drive, hydraulic, transmission, differential, and wet brake systems. According to Kubota, this hydraulic fluid provides superior corrosion resistance and delivers a smoother start and better drive control.


Using Super UDT instead of standard UDT is said to reduce the time it takes a tractor to warm up in cold weather. The company claims that using Kubota Genuine Products will help to ensure your tractor delivers long lasting and reliable performance.
On the other hand, many tractor owners report successfully using a Kubota super UDT fluid equivalent in their Kubota tractor without having any problems. When using a Kubota Super UDT substitute in a situation that calls for Super UDT over UDT oil, it is very important to ensure that the product you choose, even if it's a substitute, matches the Kubota UDT specs.
Kubota Hydraulic Fluid Substitute
Valvoline claims that its VV813 hydraulic oil meets or exceeds the Kubota UDT fluid specs. As a Kubota hydraulic fluid substitute, this product is likely to be suitable under many operating conditions. However, if you perform a Kubota UDT hydraulic oil cross-reference to compare the specs of each product, there are some differences between the fluids.
According to Kubota, it is very important to use only genuine Kubota fluids to protect the components inside Kubota tractors. The cost of repairing or replacing a component due to damage caused by using an inadequate oil could be very high, which is why many tractor owners prefer to stick with the genuine Kubota brand.

To view their line and compare their prices, visit the website of Bobby Ford Tractor and Equipment today.
Choosing the Right Hydraulic Fluid for Your Kubota Tractor
To learn more about Kubota tractors and the types of hydraulic oil they require to perform at their best under all conditions, contact Bobby Ford Tractor & Equipment today.
The experts at our Kubota Dealer location in Angleton, Texas can advise on the best type of Kubota machine for your needs, as well as machine maintenance after your purchase.