Kubota M5 Tractors – 111/091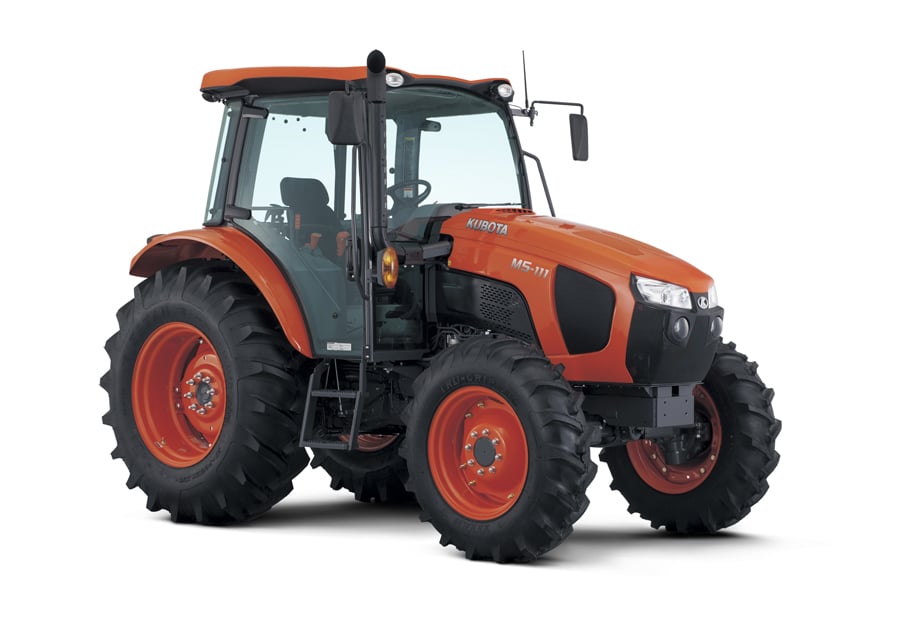 The Kubota M5-111/M5-091 diesel tractor series features a wide and spacious cabin, cleaner emissions, and our signature Kubota engines. This Kubota tractor in the Greater Houston area features a comfortable environment with air conditioning (and heating in the winter), rubber cushions, and full-length doors for easy access. The PTO lever is also conveniently located inside the cabin so you won't need to leave for access.
You can also choose an optional instructor's seat with a glass sunroof and retractable sunshade. The glass sunroof allows for a clear and full view of the front loader (when fully raised) and pallet forks. This ergonomically designed tractor series is ideal for long workdays.
CALL US
COMPARISON
REQUEST TRADE VALUE
Our M-Series Front Loader makes it easy to attach buckets, bale spears, and pallet forks quickly. The powerful hydraulics on the M5-111 and M5-091 Kubota utility tractors feature easier maintenance and improved lifting power. The boom stands and mounting pins save you time and energy, while the single-level valve hose Quick Coupler option allows you to release all four lines at once.
The M5-111/M5-091 uses a redesigned exhaust system specially engineered to reduce emissions without compromising power or performance. The Selective Catalytic Reduction (SCR) transforms exhaust into harmless water vapor and nitrogen while the Common Rail System (CRS) increases efficiency, fuel economy, and minimizes engine noise. If you need a powerful, reliable diesel tractor without the typical harmful emissions, Kubota has you covered.