Kubota B26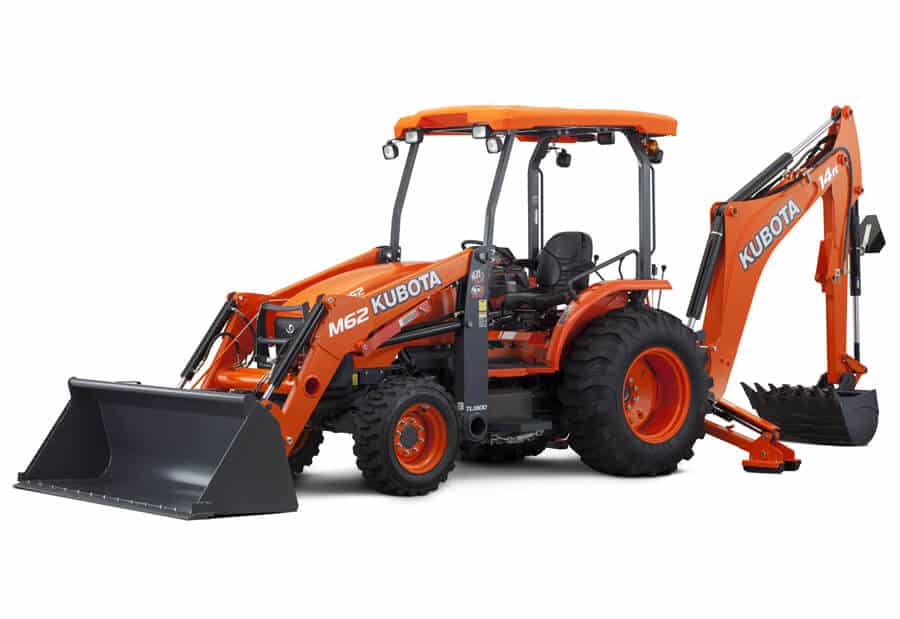 From landscaping to construction, experience maximum versatility in Kubota's B26TLB utility tractor. Loaded with a 24.3 HP Kubota diesel engine, standard 4WD and sloped loader arms and hood designed for improved visibility on the worksite, the B26 takes productivity to the next level.
The Kubota B26 model is a utility tractor featuring a quick-detach backhoe that has a maximum digging depth of 99.8 inches. This Kubota TLB also features a front loader with a 1102 lb. lifting capacity. The backhoe is extremely efficient, allowing you to dig deeper and reach further to complete even the most difficult projects. The quick coupler allows you to swiftly and easily switch buckets to save you time and energy. The Kubota B26 has a bucket digging force of 4120 lbs.
CALL US
COMPARISON
REQUEST TRADE VALUE
The slanted hood design improves visibility for the operator of this Kubota tractor in the Greater Houston Area so you can change attachments faster and saves precious space so you can remain productive in tight areas. The B26 utility tractor also has headlights and work lights installed to the canopy and ROPS so you can cover more ground during night work.
You can trust that Kubota's engines will help you tackle the toughest jobs with our high power, high torque rise, low noise, low vibration, and cleaner Tier 4 emissions. Our dependable engines and equipment will last for years even with frequent use. We've made it our goal to incorporate Kubota's advanced technology in every detail and function to ensure and deliver optimal operator comfort and superior performance!