Kubota BX1880/BX2380/BX2680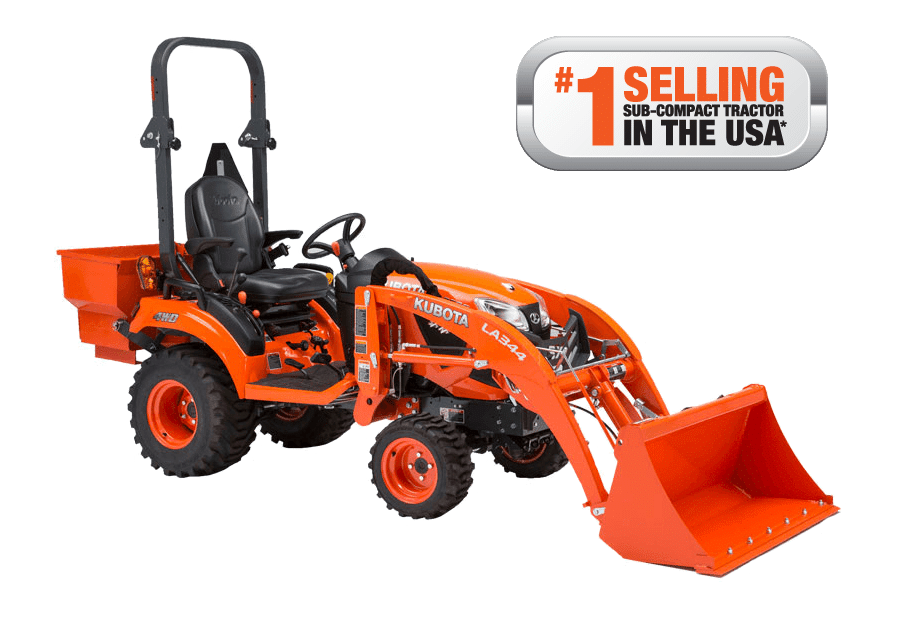 The hallmarks of a Kubota tractor are excellent value, legendary reliability, and meticulous engineering. At Kubota, customer feedback is vital as we continuously improve our products for real-world applications. Quality, innovation and easy-to-use design – that's a Kubota.
The Kubota BX series is a line of sub-compact tractors featuring low clearance ROPS under 84" for convenient storage in your garage or shed. This tractor line has over 20 optional implements and attachments, making it one of the most versatile, useful machines in your possession.
CALL US
COMPARISON
REQUEST TRADE VALUE
The Kubota BX1880 is one of the most convenient sub-compact tractors on the market. For example, you can unload the front end loader right from the operator's seat in under 60 seconds with zero oil leakage due to flat-face hydraulic connectors. The Kubota BX2380 and BX2680 features a flat operating station, tilt steering, modern instrument panels, and an adjustable seat with comfortable armrests. While many similar models from competitors have plastic hoods and fenders, the BX series all feature steel materials and a fully-opening hood to make it easy to service.
You can find the Kubota BX series for sale at any of our locations. Most of our package deals include a Kubota mower deck! Whether you need assistance with chores around your property or landscaping projects, the Kubota BX series tractors are the best choice when you need a high-quality, reliable product in smaller spaces.