Kubota L2502/L3302/
L3902/L4802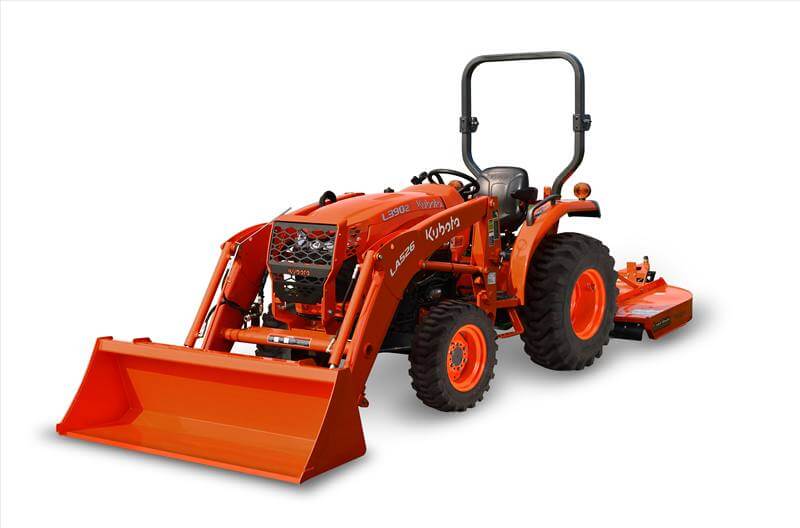 From its beginnings as the L Series in 1967, to its evolution as the Standard L Series in 1997, Kubota's popular compact tractor line has continued to build on its reputation for affordability, durability and versatility. Enhanced and refined over generations of models, The Standard L Series has earned its rightful position as the core of the Kubota compact tractor lineup and the top selling compact tractor in North America for more than 10 years†.
†Based on EDA tractor sales data of under 40 horsepower models from 2009 to 2020.
CALL US
COMPARISON
REQUEST TRADE VALUE
Kubota's new compact L02 Series combines comfort, modern styling, and operability in this new standard model. The L02 Series provides the durability and versatility needed to tackle any job for small property owners at an affordable price. The L02 Series is available in a 2WD and 4WD with the options of Gear-Drive or HST transmission - ranging from 24.8 to 48.4 gross horsepower.
Built to deliver, the L02 Series includes a spacious operator station, improved comfortable suspension seat with optional arm rests, and standard rubber floor mats. The newly designed bonnet, LED headlights and work lights brings a premium appearance to the new L02 Series. By creating a compact tractor that is easy for everyone to use, Kubota has further improved the L02's ease of operation and maintenance so that even first time buyers can operate with peace of mind.
KEY SPECS
Engine Gross Power: 24.8 - 48.4 HP
PTO Power: 19.0 - 40.5 HP
Lift Capacity: 1,446.0 - 2,147.7 lbs