KubotaL3560/L4060/L4760/L5060/L5460/L6060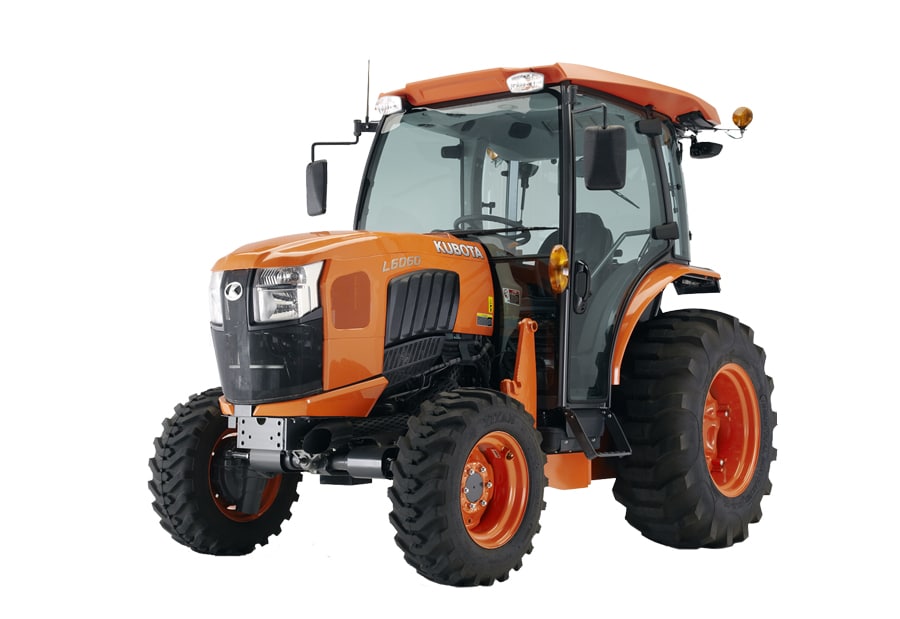 Kubota's Grand L60 Series is the right choice for outstanding performance and maximum operator comfort. Premium in design and powerful in performance, the Grand L60 Series is equipped with superior Kubota engines and transmissions.
The Kubota Grand L60 Series features a broad range of compact tractors including the Kubota L3560, L4060, L4760, L5060, L5460, and L6060. The Kubota exclusive 4-point quick connect front hitch options makes it extremely easy to attach front implements such as box scrapers, grading scrapers, rotary tillers, mowers, blades, and much more! You can choose between a manual and fully automatic front hitch to match your specific needs.
CALL US
COMPARISON
REQUEST TRADE VALUE
The entire Kubota Grand L60 Series is designed with strength and durability in mind without sacrificing affordability. Our Kubota diesel engines deliver greater fuel savings, less engine noise, and better emissions while still maintaining a high level of power. We are the #1 manufacturer of under-100 HP non-automotive, multi-cylinder diesel engines in the world.
Our new L3560HSTC Limited Edition features a luxurious Grand L factory-installed cab and Kubota's best-in-class HST Plus Transmission. Combined with the other standard features the Grand L60 Series has to offer, this powerhouse tractor is unstoppable.
Kubota has the versatile tools necessary to get your tasks done efficiently. Whether you're landscaping or needing front-mounted implements, Kubota's stellar reputation for quality and durability ensures that you are able to get as much done as possible in the shortest amount of time. Scroll down to see all the different specs for each specific Kubota tractor model.