Kubota B2301/B2601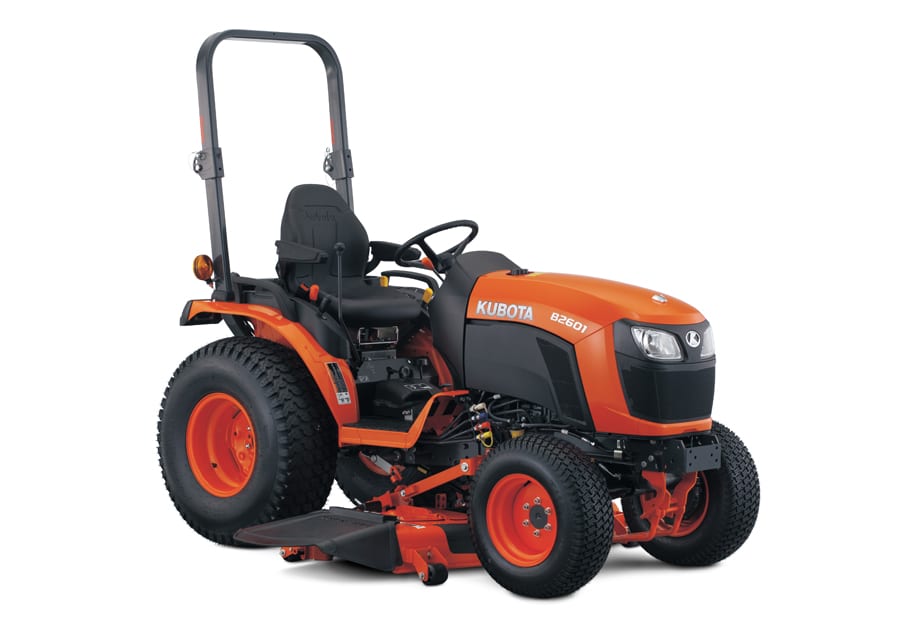 Outfitted with a powerful Kubota diesel engine and 3-range HST transmission, this compact tractor is stocked full of features like the drive-over mid-mount mower, powerful category I 3-point hitch, expansive operator platform with convenient 12V socket and much more!
Our Kubota B01 Series tractors are designed to perform and built to last. These Kubota compact tractors were engineered with strength and longevity in mind. Each B2301 and B2601 model is outfitted with durable metal hoods and fenders to protect your equipment for years to come. The B01 Series each feature smooth and dependable HST Transmission with an easy-to-use range selection so you can best optimize power output.
CALL US
REQUEST TRADE VALUE
Both the B2301 and B2601 models feature the Goodyear® R14T crossover tire made by Titan International, Inc. that is exclusively offered on the Kubota B01 Series compact tractor in that horsepower category. The B2301 delivers 20.9 HP while the B2601 delivers 24.3 HP. They both feature liquid-cooled Kubota diesel engines that provide high torque, cleaner emissions, and lower noise and vibration. Both Kubota compact tractor models also feature a convenient, single lever quick coupler so you can quickly and easily attach without spilling hydraulic oil.
Whether you're doing some construction or landscaping, the Kubota B01 Series is a versatile tool for inexperienced operators and trained professionals alike. These Kubota tractors perform best when tackling multiple jobs thanks to its wide range of implements and attachments. Each implement is designed for easy removal, so you can quickly change from mowing to digging to hauling whenever you need to!