Z700 SERIES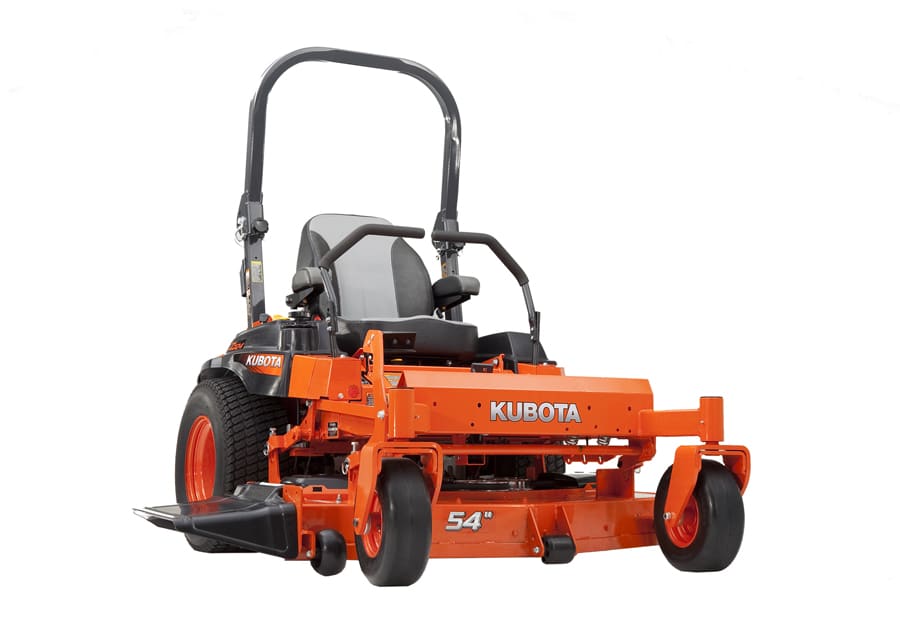 The Kubota Z700 series (Z723KH-48 / Z724KH-54 / Z725KH-60 / Z724XKW-48 / Z724XKW-54 / Z726XKW-60) mowers have a top speed of 11.2 MPH for maximum productivity when you need to get the job done fast. The fuel tank is located under the seat and the wide-tread rear tires, ensuring a low center-of-gravity for outstanding stability.
Every Kubota Z700 zero-turn mower is designed for your comfort and improved performance for longer workdays. The premium, adjustable suspension seat has a 21.2" high back (with adjustable armrests), a 6" seat slide, and a 3" vertical travel adjustment so you can choose your optimal seating position. The wide operator platform is angled and provides ample room for your legs to minimize fatigue.
CALL US
REQUEST TRADE VALUE
When you purchase a Kubota Z700 mower, you can look forward to less and easier maintenance for minimal downtime. The 2x3-in. tubular steel frame and the flat-free caster tires have the durability that operators need. Whenever maintenance is required, the open engine compartment allows for easy access to critical components, while battery and harness parts are easily accessed through the seat panel.
Whenever you need to inspect your Kubota lawn mower deck belt drive, it's convenient location makes replacements easy and simple. Optional attachments include grass catchers, LED light kits, discharge chutes, hitch kits, maintenance lift kits, and more.