Kubota ZG200 Series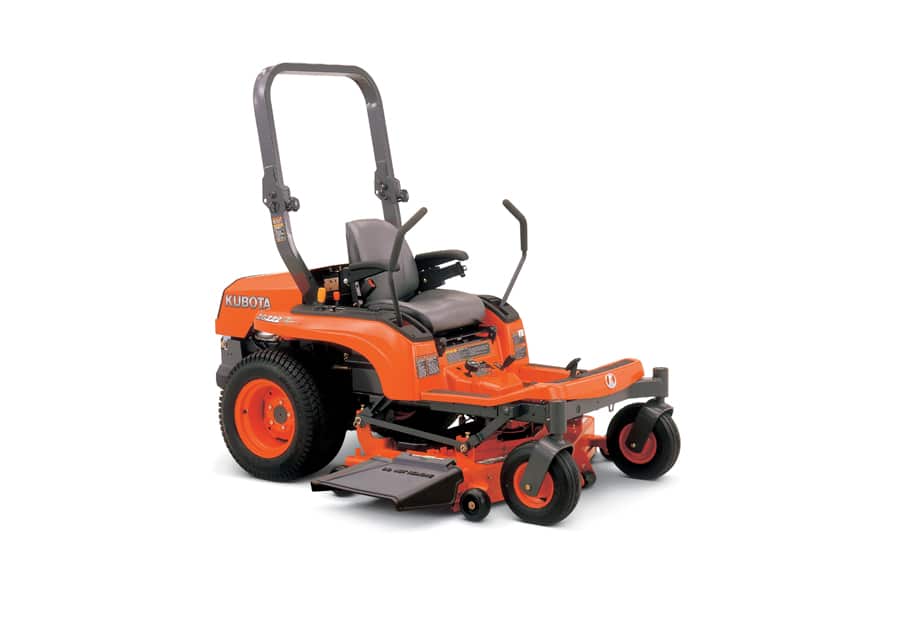 Lawn care is more of a pleasure than a chore with Kubota's ZG200 Series compact zero-turn mowers – featuring a comfortable, cushioned seat, user-friendly controls, and exceptional cutting performance. Gas engine models; available in 48", 54" or 60" decks.
Easily roll over obstacles with a simple push of a pedal – the hydraulic system raises the mower deck, or a special one-touch lock keeps your deck raised during transportation. The Kubota ZG200 Series also includes a flexible discharge cover to prevent damage to your yard and plants. Our durable, gasoline-powered Kubota engines are engineered to be highly efficient and reliable in order to exceed the expectations of any heavy-duty landscaper.
CALL US
COMPARISON
REQUEST TRADE VALUE
The ZG200 Kubota zero-turn mower is a great option for residential property owners who want to get their yard work done quickly and efficiently in comfort. The spacious operator deck features an uncluttered floorboard for expanded legroom and an adjustable, cushioned seat with padded armrests and an attached seatbelt. You can also expect user-friendly controls to complement the ZG200's exceptional cutting performance. This model of Kubota mower in Houston is available in 48", 54", or 60" decks.
Whenever you need to perform routine maintenance, simply lift the hood or seat panels for easy access. The operator's platform also has a hatch where you can easily get to the upper mower, mower belts, and universal joint. Optional attachments for this zero-turn mower include a work light kit, canopy, maintenance lift kit, mulching kits, and a grass catcher. Count on Kubota for your residential landscaping needs!