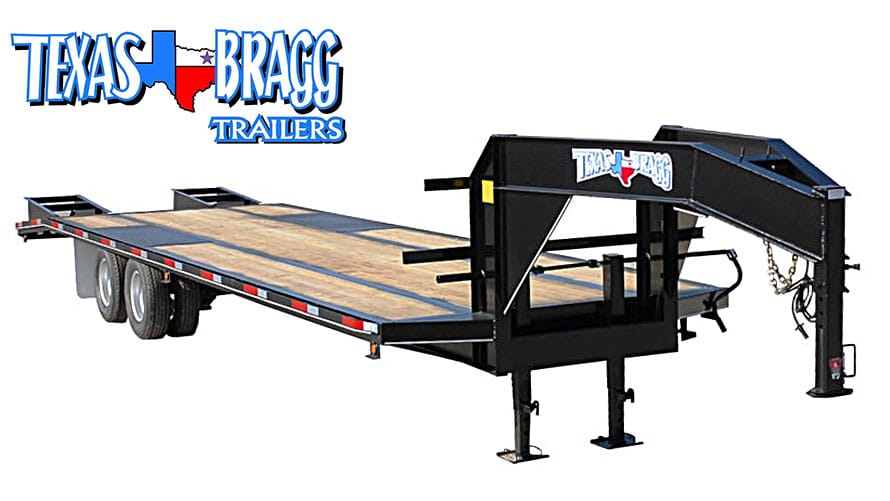 We carry a variety of Texas Bragg Trailers equipment and accessories. Please contact us to explore our inventory.
CONTACT US
Intro
Texas Bragg Trailers has been building quality dependable work-ready trailers for 39 years! They build almost every type of trailer, from single axle utility trailers to tandem dual hydraulic dump trailers. Please feel free to contact us with any questions you may have.
About
Texas Bragg Trailers was founded in 1977 in Mt. Pleasant, Texas. Their goal was simple, build a dependable trailer that could work as hard as their customers. For over 30 years now, they have been doing just that! Texas Bragg trailers are known for their heavy-duty construction, reliable service, and longevity. They build every trailer with an emphasis on quality and design details to specifications. Each trailer is assembled and welded by a single builder who takes responsibility for producing a quality product. They take pride in skill of their builders and the craftsmanship of the trailers.