Bad Boy Mowers at Liquidation Prices
for a LIMITED TIME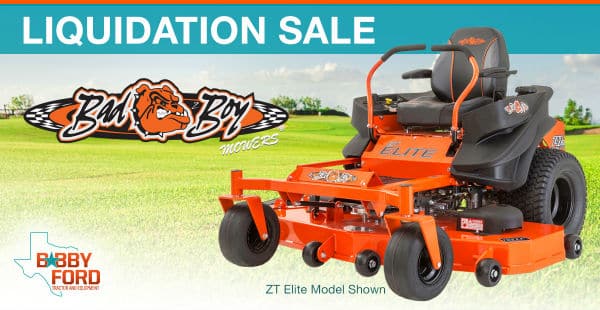 Bad Boy ZT Elite Zero Turn Mower
Strong, smooth, and ergonomic; the ZT Elite zero turn mower doesn't sacrifice power for performance. The current re-engineered model is 30 lbs. lighter than the last, and is still the strongest Bad Boy ZT Elite ever!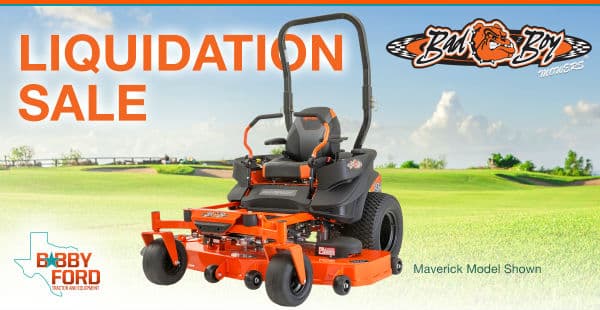 Bad Boy Maverick Zero Turn Mower
The Maverick is a commercial grade mower with an Integrated Drive System with the patented EZ-Ride® System – putting the Maverick Series Z-turn mower in a league of its own! The front and rear compression shocks make for a smooth ride at a value-based price!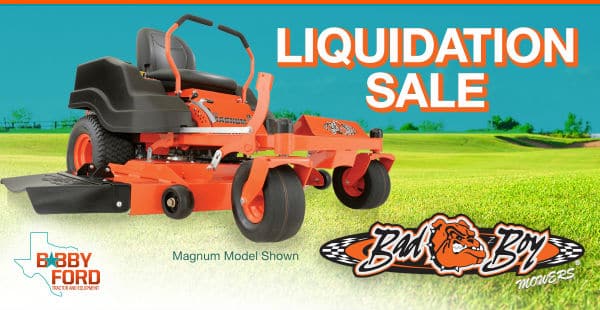 Bad Boy Magnum Zero Turn Mower
The MZ Magnum doesn't compromise on quality construction for its larger, stronger frame. No stamped steel or bolted together parts here – the Magnum sports a 7-guage all-steel deck while maintaining the efficiency and power of a zero turn mower.