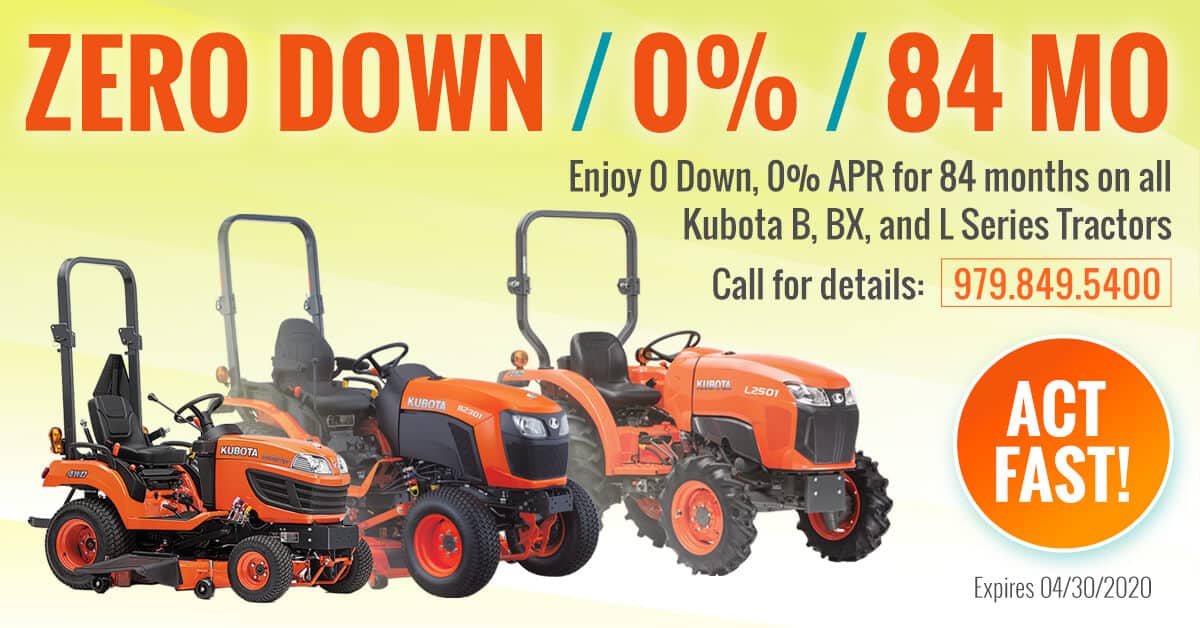 For a Limited Time Only: 0 down, 0% APR for 84 mo. on all B, BX, L Kubota Series Tractors
We're slashing prices like never before! These deals won't last so contact us today to secure your tractor. We've also launched our competitive Spring 2020 deals. View the deals here.
Contact us for more information:
Offer expires on April 3oth, 2020. Please see store for details.